Inspired by St. John Cathedral NY's Christmas tree, I made origami cranes for ornaments.
It cost $3 plus tax for the tree, gold wrapping paper, and 1 silver string.
I used aluminum foil for the tree skirt.

The LED string light has been around for a while (I got it from Target for about $8).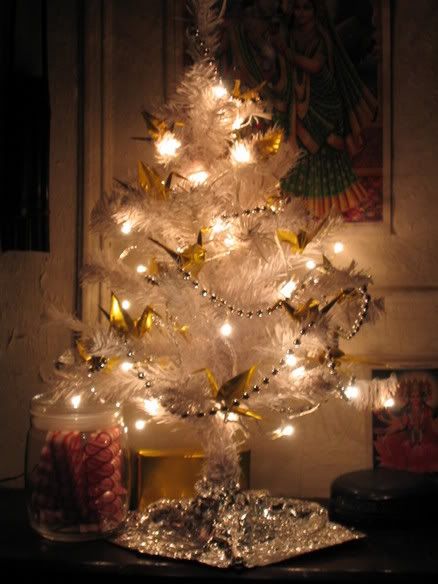 Daylight view: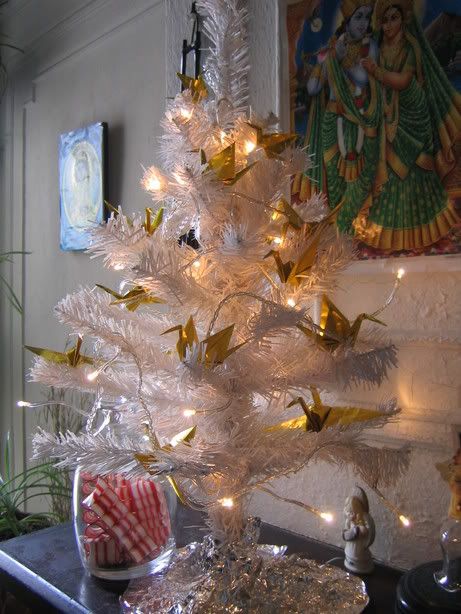 Up close: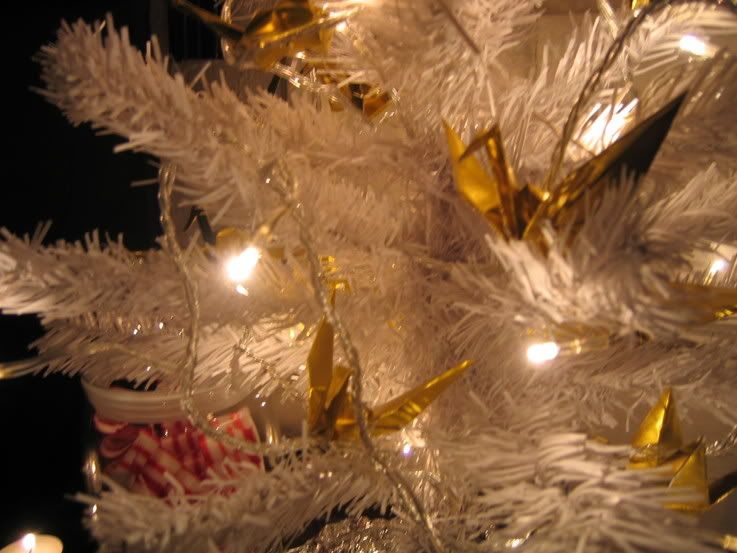 The Mantel: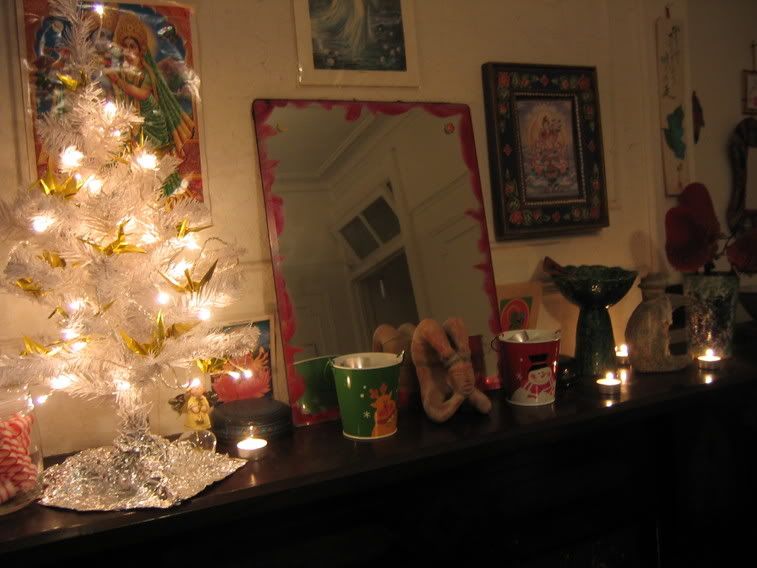 $1 tin buckets from Target: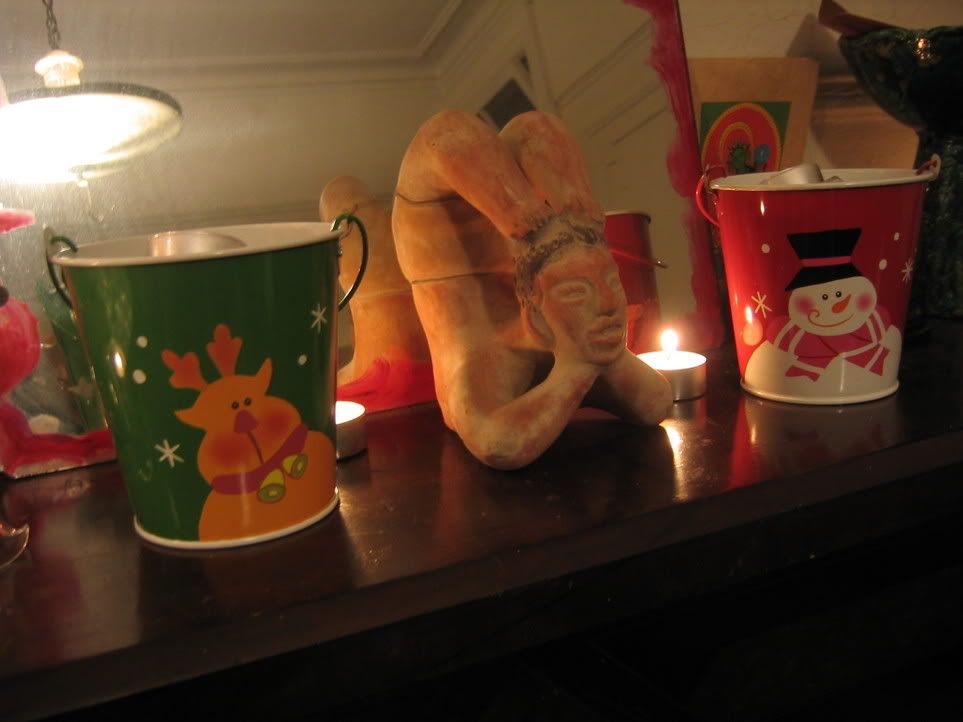 Let me know what you think.