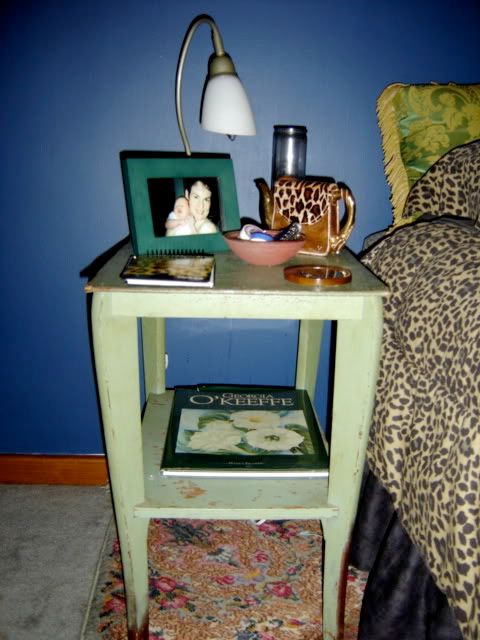 this is the part of my room that's fairly saucy. the antique library table on the other side tends to collect purses, jewelry, etc. so you won't see that part yet! my house is a three story brick dating back to around 1830. it's located in a historic district in st. louis called soulard. i also have a side lot that's fenced with wrought iron fencing which is rare in the city.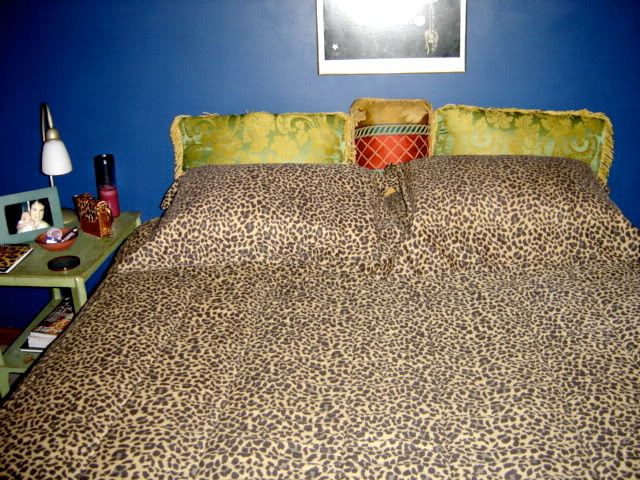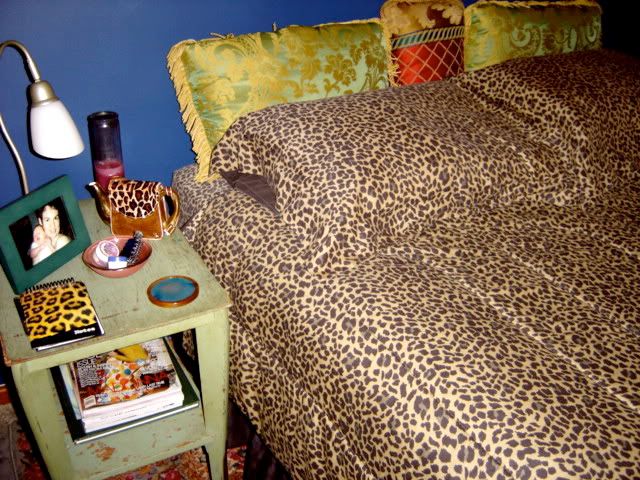 the little green table was thrifted by my mom and then passed to me once she remarried. i love it just like it is! i don't have a headboard so thrifted pillows serve that purpose. the vogue poster is a replica but i got it from my mom and she bought it in the 70s (thus the gold frame!). the rug is a karastan that my mom bought in the early 70s and it's so big it practically covers the entire room! i love it.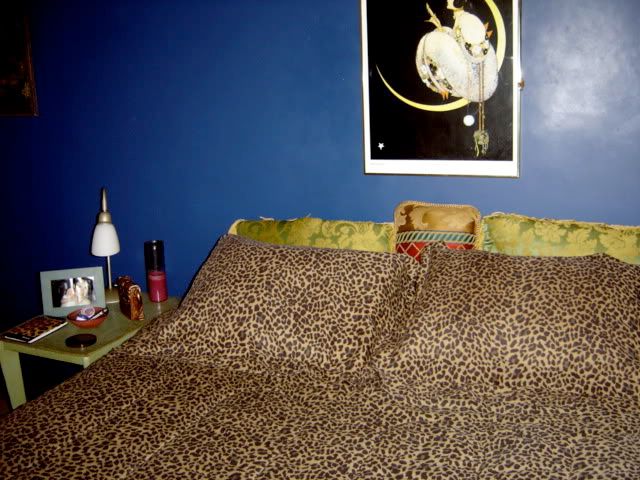 as you can see, i love leopard! enjoy and let me know what you think.